Gates always give the first impressive element in every home, so it must be best selected in every aspect from quality, material, size, and color. Metal gates, particularly wrought iron fences, are the most used for entrance gates. However, you can still check other options that best suit your iron fence installation needs.
To have a clearer picture that can help you reach the primary endpoint of deciding what is best for your property, we are here to give you ideas and tips on buying the best wrought iron gate and railing.
Iron Gates Installation
Iron gates are known for their remarkable strength. The width of the gates is more than ten feet since iron gates can bear more load. There are various ways of Installing massive gates on the drive-through. One is placing a thick rod of metal that can withstand the load of the whole gate. It must be fabricated in a way that splits into two parts.
Another alternative method of iron fence installation is manufacturing concrete pillars, especially if the gate size is considerably important. Concrete pillars can render exceptional support to the gate, ensuring the safety of the users and travelers. Though this method is quite expensive, you may consider it an investment that plays a significant role in your home's privacy and security.
Wrought iron gates can surely last several years, but to attain this longevity, you must ensure that the pillars used for the base are installed properly with sturdy support. Finalization before the quotation time, including the covered areas, must be settled. It is an essential concern to avoid any compromise on the quality of the content. Take note that wrought iron is a bit expensive compared to cast iron, so you must carefully select your design. You may want to have a detailed look yet affordable in your budget.
Things to Remember During Your Iron Fence Installation
When doing wrought iron fence installation, you must decide whether you want it to be manually or automatically operated. Alternative methods also come in this stage where you can get quotations from the market and other services. Take some time to check all the materials, installation costs, the location of your fence where you want it to be placed, and all other significant stuff. Sometimes, fabricated iron gates that combine wood and iron are utilized. It gives strength and a more sophisticated look to the owner and the viewers.
Tips for Buying the Best Iron Gates
You must primarily consider the right doors and gates to secure your property. While there are various types of gates to choose from, you need to look for one that will qualify your needs carefully. Iron gates are one of the best types of residential property security. Depending on the type of gate you prefer, you need to look for suppliers or local service providers that can provide you with the best quality gates. Here are some tips you might consider when you want to ensure that most of the data and options you have are done the right way.
Checking the Quality
When looking for the best iron fencing, you must also focus on the quality of your materials. It is important, especially when you consider it one of your investments. Several suppliers and even retailers can offer you different types of gates. Thus, you must have an idea of those things to help you narrow down your choices. If you are not really sure, you can always connect with your local service providers so that they can help you by providing the necessary information on the different types and quality of gates they offer.
Choosing the Best Design
The best design does not mean it must look extravagant or expensive. The design that you need to look for will help you improve the overall looks of your property while sufficing all your property needs, including privacy and security. Iron gates come in different designs. Thus, you need to pick the one that will match your home's exterior. If you want a unique design specially made for you, you can look for service providers that can give you customized gates months or at least weeks before your iron fence installation. It allows you to enhance your property's looks and make it better.
Iron Gate Cost
Your iron fence installation process will surely give you a cost. Hence, you must have information on how you can narrow down your choices based on your available budget. Several dealers will provide you with different rates for the gates they offer. But, before choosing one, you need to check and compare the rates (per linear foot) before jumping to decision making. The right quality and design will lead you to the right gates.
Additionally, while buying these gates, you must also consider the other cost of the installation services, including expenses for fence posts, a post hole digger, and decorative fence materials.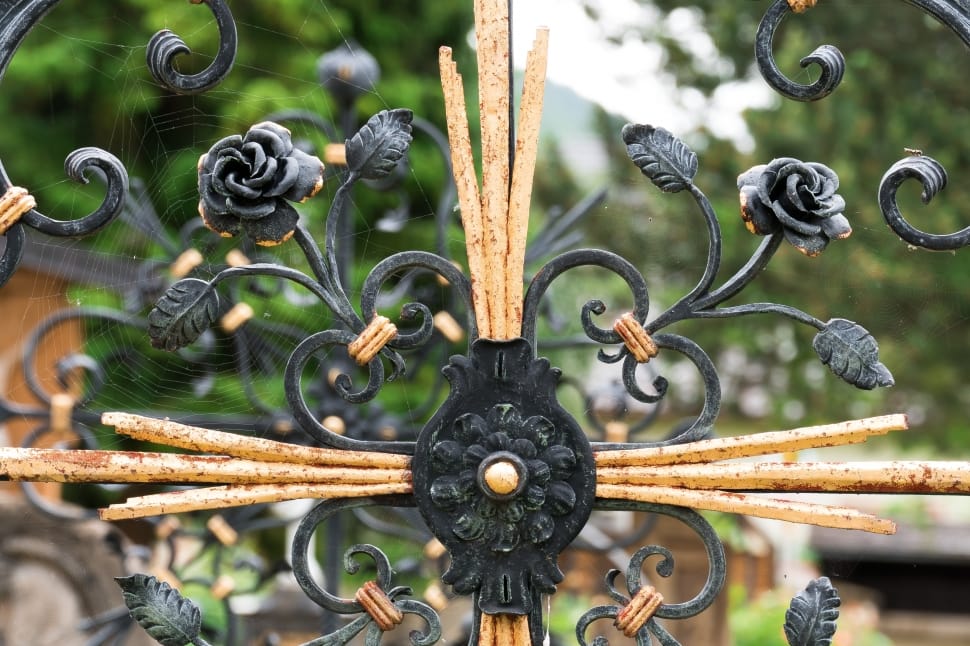 Tips in Buying and Installing Iron Railings
Railings do not only enhance your home's interior. It also ensures safety inside your home. Therefore, a railing must be beautiful, but it must also be functional and strong. Since iron is a strong metal, an iron railing is considered superior to other products. It is also easy to maintain, customizable, environmentally friendly, and durable. Here are some ways on how you can achieve the iron railing that will perfectly fit your home.
Strength of the Material
The wires used in making iron railings come in different sizes. Depending on your usage, you must choose rails that suit your needs and purpose. It is essential that you pick wiring that does not easily break. Painted railings are also a good choice as they have good longevity and can prevent rust.
Location for Iron Fence Installation
The area where you place your iron rails is one of the crucial deciding factors. If you are going to put rails at home to prevent intruders, you must choose one that can withstand extreme weather conditions. Keep the rails high so that no one can jump over them. Also, make them strong enough so intruders cannot get a break and get into your house.
Rails can also be painted to increase their protection from rust and water. Rust can make the iron rails weak and fall apart. Thus, repainting the rail is necessary. You can select a delicate design that can work under light pressure. You might also want to consider the materials for your fence line stakes and strings.
Iron Fencing Design
The design of the iron railings that you will put should be able to match your home's interior and enhance its aesthetic value. You may coordinate with your local service provider to plot out the design in your mind. Look for suppliers specializing in custom-made iron rails, as they can offer you whatever is best for your railing project.
In addition, you might also want to check and confirm with your iron fence installation provider if your iron fence installation project adheres to the local building codes and that required permits have been applied and approved by the local government to avoid any future conflicts.
Metal Fences Transportation
Iron railings are difficult to transport since they are quite heavy. You must select a supplier or fence installers that offer delivery or transportation of the materials. They must also have enough manpower to deliver your railings with ease. Additionally, you must take note and consider the ease of installation, so you should get a supplier that is easily accessible to minimize the overall cost of your iron fence installation project.
Final Thought
Your preferences decide what the home's exterior and interior will look like. Everything is set according to your choice, from the color selection of your fence panels to furniture. While we put much effort into how our house will look, we must not forget that the safety of our homes is always as significant as aesthetics. Good-looking iron gates and railings would do nothing for your house if it cannot even withstand heavy pressure. They have an essential role in making your home pleasing and safe.
You may consider a wrought iron fence, aluminum fence, or even a wooden or vinyl type. But, if you want something that can effortlessly exude beauty and elegance, you might want to go for steel fence installation, particularly iron gates and railing. We at Fenrails hope that our tips above have helped you gain more insight on how to choose, buy, and have a successful iron fence installation. Feel free to call us at (813) 280-0687 or email us at info@fenrails-tampa.com.
Read more about our fence services here.